Principal's Message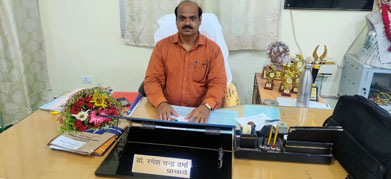 With its objective to cater higher education to the unserved and underserved the rural areas Pt. Deen Dayal Upadhyay Govt. Girls P.G. College.
Courses Offered
B.A. - Subjects: English, Economics, History, Anthropology, Hindi, Political Science, Sociology, Sanskrit, Psychology, Home Science., Physical Education
B.Sc. - Subjects: Zoology, Botany, Chemistry, Physics, Mathematicss.
B.Com - Compulsory Subjects by the University.
M.A. - Subjects: English, Home Science, Economics, Sociology, History.
M.Sc. - Subjects: Chemistry
Distance Learning Education by UPRTOU - Subjects: Post Graduate Diploma in Financial Management (PGDFM), Master of Arts, Hindi, English, Economics, Master Commerce, Bachelor of Arts, Bachelor of Sociology, Diploma in Health Education and Nutrition (DHEN), Bachelor of Library Science, Diploma in Nutrition and Food, and Diploma in fashion & Designing.